""We're bringing the nourishing care we want for ourselves, our friends and our family.""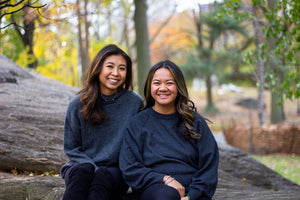 Some of us are mothers ourselves, some of us have supported our loved ones through pregnancy, and all of us are nervous about the same thing: Balancing motherhood, a career, and being there for our family and friends.
Sending meals to friends during pregnancy and early parenthood was something we all love to do, but nothing seemed quite right. If we're too busy to craft these meals on our own, what's the alternative? No one was creating healthy meals purposefully made for this crucial time in a woman's life. In Asian countries, this is common practice – so why don't we have that here?
And so, Chiyo was born.
Our team
We are a team of clinical nutritionists and trained chefs, designing fresh and delicious stage-based meals that combine the best of Eastern food therapy with Western nutritional standards. 
Our mission is to expand maternal care by integrating Eastern food therapy with Western nutrition. We're bringing our philosophy of joyful, discovery-driven, tradition-based nourishment to maternal wellness.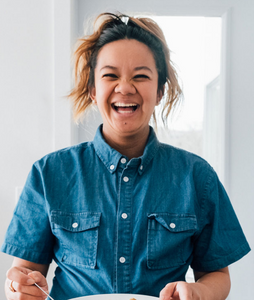 Jennifer
Jennifer (she/her) is a Clinical Nutritionist and Postpartum Private Chef. She is excited to bring her nutrient-focused spin on familiar and favorite foods to more families. As the mother of a three-year-old boy and a brand-new baby, she understands the motherhood journey firsthand. Jennifer holds an M.S. in Clinical Nutrition and is the Nutritionist at Oula Health. Additionally, she is a Certified Breastfeeding Counselor, Birth/Postpartum Doula and Pre/Postnatal Yoga Instructor.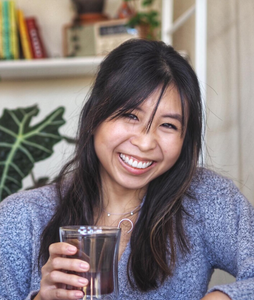 Irene
Irene (she/her) is dedicated to making healthy eating an easier choice. She's worked at a food access non-profit and led research at Harvard on supermarket nutrition guidance and systemic issues driving obesity. She also previously worked at Airbnb on customer experience and at Bain & Co. advising in the retail and grocery space. Irene's unique background merges superior customer experience with better nutrition solutions, enabling her to find new ways to make healthier eating easier for all.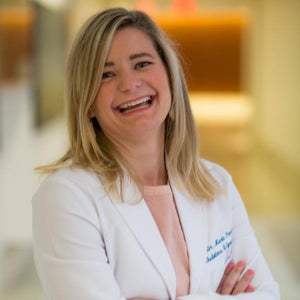 Dr. Marta Perez
Dr. Perez (she/her) is a board certified OB-GYN and Assistant Professor of OB-GYN at WashU School of Medicine. She's worked in both private practice and academics and complements her clinical work with clinical research. She is passionate about optimizing maternal health and reducing postpartum anxiety.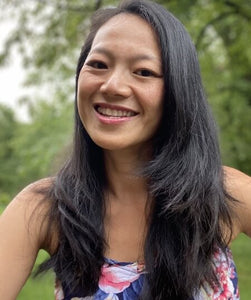 Dr. Lily Yeh Gillespie
Dr. Lily (she/her), LAc, DAOM, is a Doctor of Acupuncture and Chinese Medicine, a licensed acupuncturist and clinical herbalist. Lily specializes in women's health, fertility, and postpartum care, and advises on our stage and symptom-specific herbal formulations.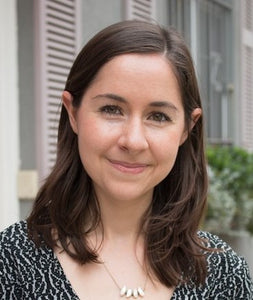 Elizabeth Chrystal
Elizabeth is our strategy & finance advisor (but she advises on almost everything with us!). As the former CFO and Head of Strategy for Momofuku, she helps us hone and scale the Chiyo experience.
Our values
Simple, Proactive Wellbeing for Women & Mothers
We are in desperate need of products and services that support women through their entire pregnancy journey – not just when it's medically urgent. We're normalizing (and providing) convenient ways for women to take care of themselves proactively and naturally. Our personal health and nutritional wellbeing should be a point of pride, a point of discussion, and a bigger part of our everyday lives.
The Power of Eastern Tradition and Western Nutrition
Growing up at the intersection of eastern and western cultures, our founders saw how ancient wisdom and holistic treatments filled the gaps in clinical but often impersonal care for women, especially during the early motherhood years. With Chiyo, we are bridging complementary and clinical therapies to deliver an evidence-based, highly personalized plan for whole body health and well-being through the most foundational of elements – food.
Unhindered Access to Eating Well
Better food is the gateway to better health. The roadblocks to this simple equation are awareness, education, and access to the kinds of fresh, whole foods this requires. We believe every woman deserves equal access to nutritious, enjoyable food and the health benefits it can impart on her and her children. It's a basic necessity, one our society vastly under values and under delivers.
Community Comes First
Joining Chiyo is joining a family. That's where the idea started, after all – with a tight-knit group of women feeding one another through the many stages of life. Building a community around food allows us to share our knowledge, empowering members to keep eating well, long after they need us. Creating this space for conversations and connections that begin with food and end with community – that's sustenance at its best.